Biography
Danil Mikhailov is a writer, scholar, martial artist and founder of Philosophers' Circle Publishing. He has an MA in Chinese Studies from the School of Oriental and African Studies and an MA in Philosophy from Birkbeck.College, University of London. He is a fellow of the Royal Geographical Society and works in a senior position at the Wellcome Trust, one of the world's largest and most innovative charities.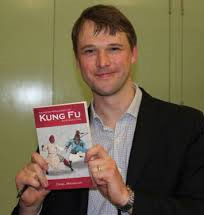 Danil has a long standing interest in Chinese culture and philosophy, particularly Daoist philosophy and the philosophy and practice of traditional kung fu. Outside of China related subjects, Danil is interested in political philosophy, in concepts of power, knowledge, authority and expertise and how they interrelate. Broader still, his interest lies in everything from international affairs and strategy, to our relationship with the environment and the quiet insights of gardening and raising children.
This broad range of subjects very much reflect his life: born in the Soviet Union on the other side of the Iron Curtain but with a very happy childhood all the same, spent running wild in the streets of St Petersburg (Leningrad, as it was then) and the countryside near Pskov. That childhood of growing fruit and vegetables in the small plot of land around the family dacha, of fishing in the river, camping and going to the forest for berries and mushrooms, no doubt instigated a love of nature.
At the age of around 10-11, Danil's life changed and he moved to England with his family. After a few awkward years learning a new language and a new culture at the same time as growing up, Danil discovered kung fu and that discovery lead to twenty years spent training, teaching and competing, travelling around China, studying, reading and then writing about Chinese philosophy and culture. Along the way, Danil picked up a few degrees, tried a few careers, until he settled on a combination of working in digital in interesting organisations (English Heritage, Wellcome Trust, the main rule is: it can't be a boring 9 to 5) during the day, and then doing all things kung fu and China related during the rest of his time.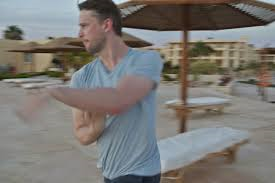 Danil's life changed again in 2012 with the birth of his daughter Olive and in 2015 with the birth of his son, Maxim, completing his little family and opening a whole new dimension to his life. Over the same period – perhaps in a bout of madness? – Danil decided to start publishing some of his writings, after years of prompting by friends and colleagues, and so Philosophers' Circle Publishing was set up with that purpose in mind. You can check out the two books published so far on this website.
Danil teaches traditional Chinese kung fu in Muswell Hill, North London. You can see more information about his classes on the club website.